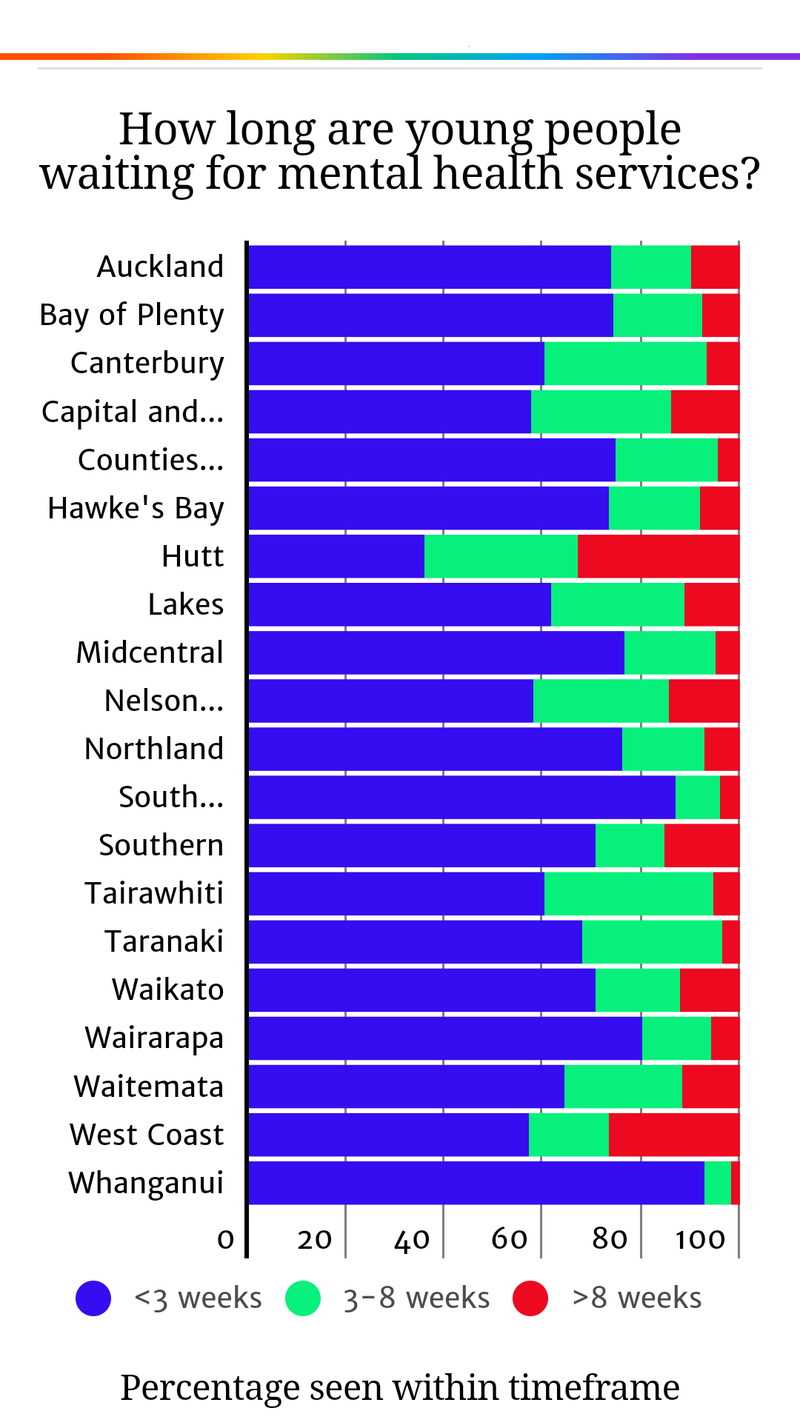 Ministry of Health have revealed that a growing number of young New Zealanders are battling psychological distress.
Psychological distress was defined in the survey as having "high or very high probability of anxiety or depressive disorder."
The percentage of 15 to 24-year-olds struggling with mental health has been steadily increasing, affecting 5% five years ago, 8.8% in 2015/2016 and 11.8 in the past year.
The estimated number of young people experiencing psychological distress has increased in the past year from 58,000 to 79,000.
One in 10 young kiwi's seeking mental health support is left waiting more than two months to be seen by a professional.
I know by collaborating with education providers and connecting with young New Zealander's on a peer level I can do my bit to make a significant difference.
New Zealand also has the highest youth suicide rates – between the ages of 15 and 19 – in the OECD
"Counselling for any young person who wants to talk about the ups and downs they are experiencing, with a trained professional and from a Peer perspective will make a huge difference to their well-being"
In the past five years: Maori rates have increased from 7.4% to 11.5%; Pacific rates increased from 8.5% to 11.8%; And European rates increased from 3.9% to 7.3%
With these astounding figures: I think now is the time we step up and do what we can to impact and improve youth in New Zealand's mental health.